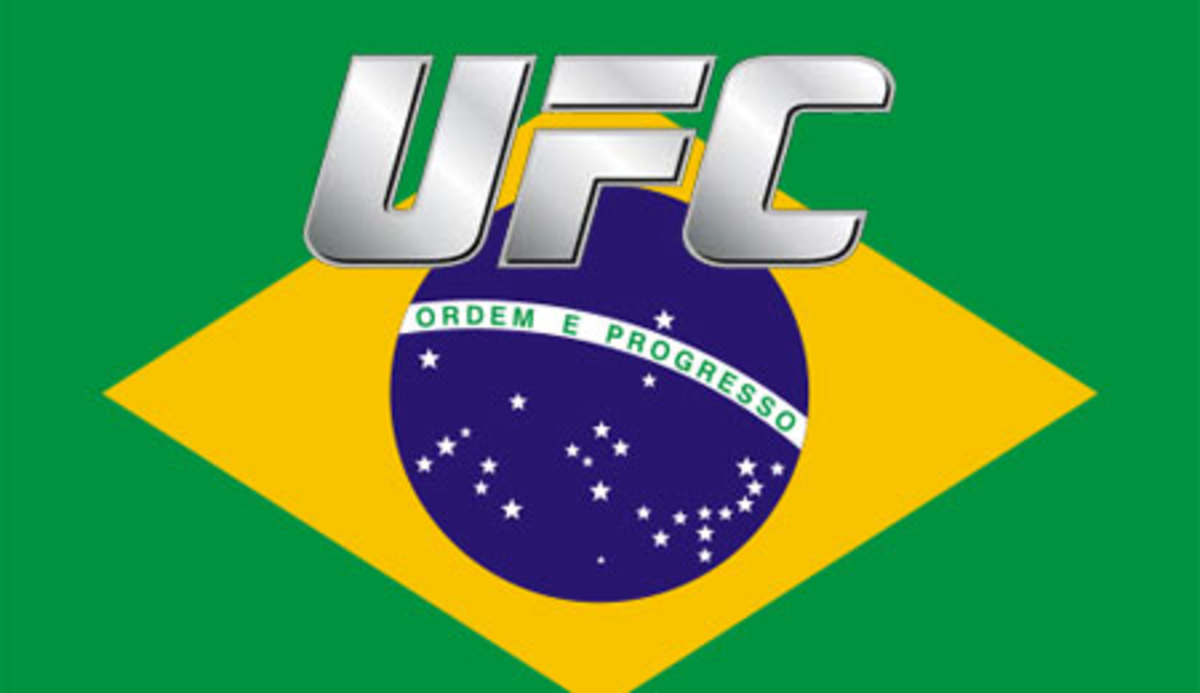 It's been more than 12 years since its last event there, but the Ultimate Fighting Championship is returning to its Brazilian roots.
The UFC on Wednesday held a press conference at the Rio de Janeiro City Hall to announce UFC Rio is set for Aug. 27, 2011, at the HSBC Arena.
With UFC CEO Lorenzo Fertitta on one side and Rio de Janeiro mayor Eduardo Paes on the other, UFC president Dana White declared, "Another historic day for the UFC. Basically a lot of big events coming here.  We have the Olympics, the World Cup, and now the UFC.
"We are coming to Rio with a UFC event.  It will be Saturday, Aug. 27, at the HSBC Arena.  Tickets will go on sale in May."
White lauded mixed martial arts' roots in Brazil, noting the UFC currently has 36 Brazilian fighters under contract, three of them currently holding title belts for the promotion: Anderson Silva at middleweight, Mauricio "Shogun" Rua at light heavyweight, and Jose Aldo at featherweight.
All three of the Brazilian champions, alongside Vitor Belfort and former UFC fighter Royce Gracie were in attendance.
"There's a lot of gold up here on this table," quipped White, who also called Gracie the father of the UFC.
No fights have been made for the card yet, but White expects to pack the HSBC Arena with more than 13,000 spectators for a fight card that will be filled heavily by the company's Brazilian talent.
"It's too early to see what's going to happen.  A lot of fights have to play out before (we know who'll be on the card)," he stated.
Regardless of who fights on the UFC Rio event, the economic impact will be significant.
"The economic impact when we move into a city is 15 million dollars to 50 million dollars," stated White, who has noted that the country's economic turnaround and the decision to hold the Olympics and World Cup in Brazil sped up his company's decision to return.
The promotion last held an event in Brazil on Oct. 16, 1998, in São Paulo. Known as UFC Brazil, held in between UFC 17 and UFC 18, the event then featured the likes of Vitor Belfort and Wanderlei Silva, both of whom fight for the promotion today.
Brazil is also the homeland of the most famous pioneer of the Octagon, Royce Gracie, whose family helped to create the original Ultimate Fighting Championship.