Luke Rockhold vs. Keith Jardine

Round 1: Jardine started off early with leg kicks. Rockhold the pressed the challenger against the cage and the two traded knees to each other's midsections. They separated with a Rockhold elbow, and the champ landed a couple spinning back kicks. Rockhold landed a nice right that shook Jardine.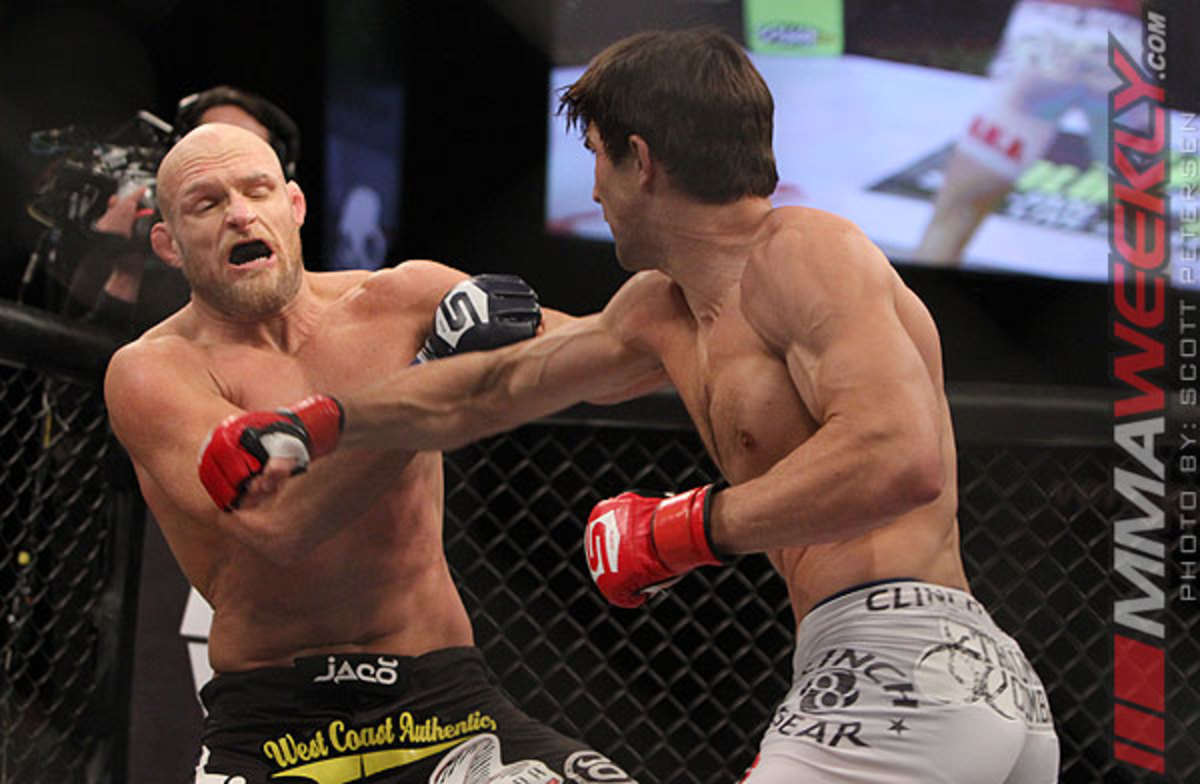 Jardine recovered, but Rockhold landed another right had a short while later. Smelling blood, Rockhold moved forward and began a flurry where a third right hand found its mark and dropped Jardine. Rockhold continued pounding away with his opponent on the ground and referee Herd Dean
stepped in to stop the fight at 4:26 of Round 1. Rockhold retains his middleweight title with the TKO win.