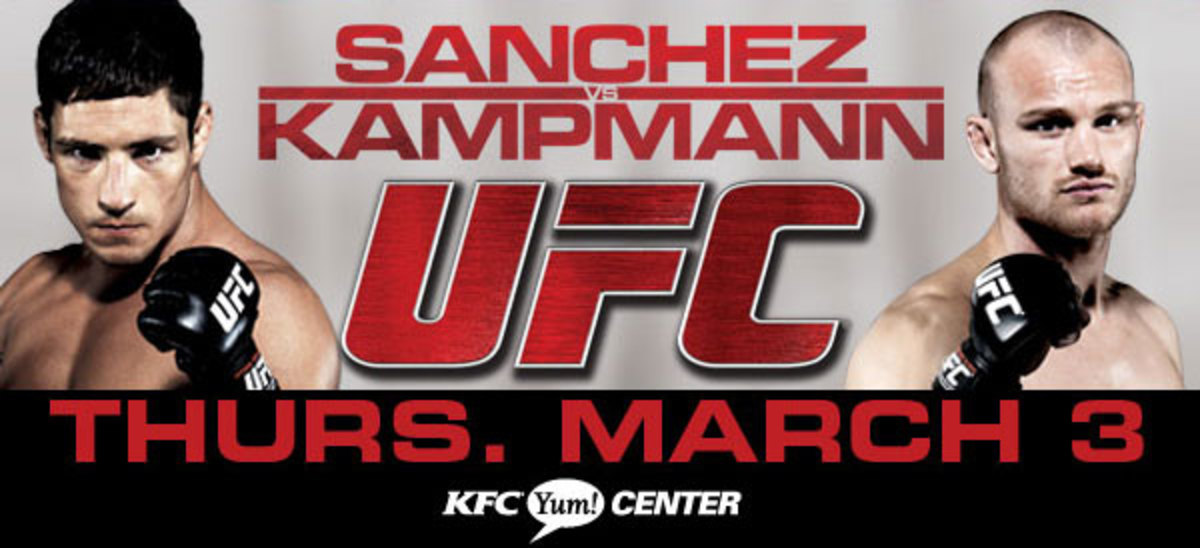 UFC on Versus 3 lost a bout pitting Johny Hendricks against Paulo Thiago, but the Ultimate Fighting Championship on Thursday also confirmed that the rumored bout between Renzo Gracie fighter Dave Branch and Brazilian Rousimar Palhares is now official. UFC on Versus 3 will be the promotion's debut at the KFC Yum! Center in Louisville, Ky.
Branch's placement in the fight was confirmed to MMAWeekly.com by sources close to the fight last week.
Branch (8-1) steps in to replace Alexandre "Cacareco" Ferreira, who dropped out of the bout due to the current disaster in Brazil. Several MMA fighters and their families have been affected due to the mudslides in Brazil that have claimed over 600 lives, and Ferreira was one of the many with relatives and loved ones in the area.
Branch returns for his fourth fight with the UFC, and has won his last two in a row.
Palhares (11-3) will be making his first start in the Octagon since Nate Marquardt derailed him last September. Palhares had been on a three-fight winning streak prior to that bout.
A welterweight showdown between Diego Sanchez and Martin Kampmann headlines UFC on Versus 3 on March 3.